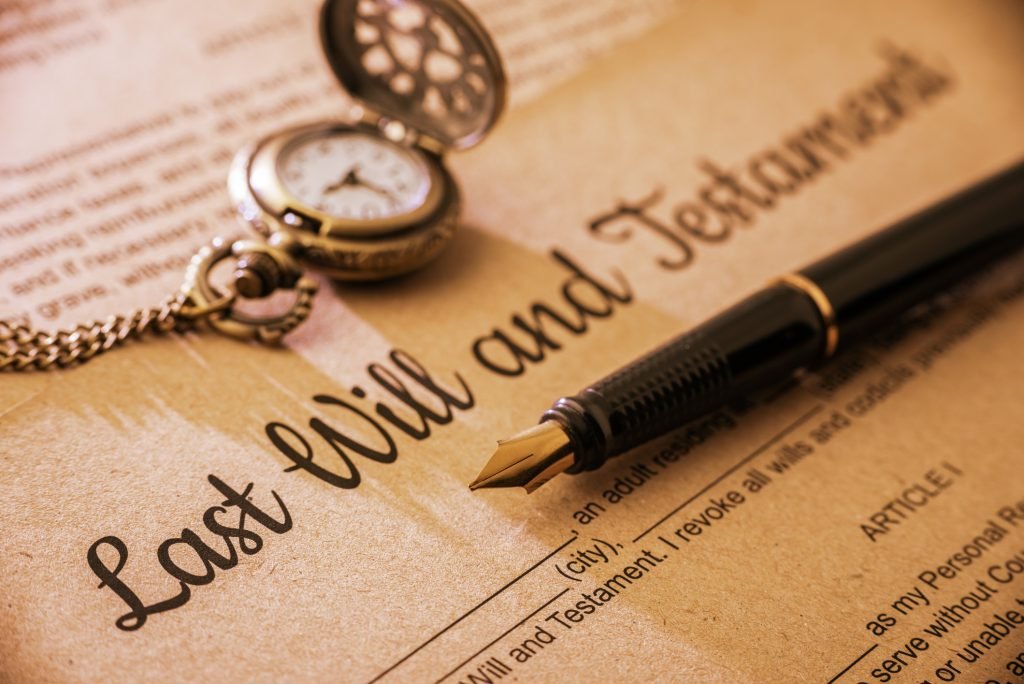 Estate Planning
Gary works with business owners and other individuals to help them with their estate planning needs, including the preparation of wills and trusts (including gun trusts).
Estate planning is the process of making critical decisions now about how your assets will be distributed when you die or how your finance and health care decisions will be handled should you become incapacitated.
Estate Planning Decisions & Documents
Any complete planning process involves 1) identifying goals and objectives; 2) developing strategies to achieve these goals and objectives (including alternatives for changing circumstances); 3) obtaining the resources necessary to pursue these strategies; and 4) implementing and monitoring those strategies to ensure they continue to support existing goals and objectives.
Estate planning involves determining who will make critical legal, financial, and health care decisions if you are temporarily or permanently unable to make those decision on your own and guidance on the making of those decisions. It also involves decisions on how your resources will be used after your death, including who will own the assets, who will benefit from them, and how they will be managed. All of these decisions necessitate following the steps for a complete planning process and require careful thought and preparation.
It is unfortunate the extent of family disputes, litigation, and unnecessary costs that arise because of the lack of estate planning. Estate planning is not simply filling-in the blanks of a pre-printed form. The time and costs incurred to make these decisions and have the required documents prepared by an attorney are minuscule when compared to the costs incurred by the person's estate and other family members through litigation. Even so, a competent estate plan will require time and effort by you and your attorney to ensure it meets your goals and objectives, as well as addressing contingencies for some of the most probable changed circumstances.
I can work with you to discuss your goals and objectives, develop optional strategies for achieving them, determine which of those strategies are optimal, prepare the necessary legal documents consistent with those strategies, and implement those documents. When completed, you can feel confident that you have thoughtfully considered your goals and objectives and planned for the future as reflected in your estate planning documents.
To help you understand the potential estate planning documents, I have listed below the general purpose of the various documents used in Texas.
Texas

Planning Objective

Will




Overall instructions for
distributing assets and who
will be responsible for this
distribution. May also
include guardianship
preferences for minor
children and authority to
dispose of remains

Revocable Living Trust




Legal entity owning assets
transferred into it. (In
addition to the revocable
living trust, several other
types of trusts may be used
for differing objectives.)

Firearms Trust




Legal entity owning firearms
transferred into it (primarily
for, but not limited to, NFA
firearms).

(Statutory) Power of Attorney




Authorization to make legal
and financial decisions on
incapacitation

Statutory Medical Power of
Attorney




Authorization to make
healthcare and personal care
decisions on incapacitation

Directives to Physicians and
Family




Directions to medical
providers regarding the use of
medical technology to
prolong life (sometimes
referred to by the confusing
term "Living Will")

(Out-of-Hospital) Do Not
Resuscitate Order




Instructions not to perform
emergency procedures to
restart heart or breathing

Health Insurance Portability
and Accountability Act
(HIPAA) Release




Authorization to release
health care information

Declaration of Guardian




Specify preferences of a
guardian/conservator should
the court need to appoint one

Declaration of Appointment
of Guardian for Children




Specify preference for
guardian of minor children
(provisions generally
included in will, but separate
document may be useful in
case of incapacitation rather
than death)